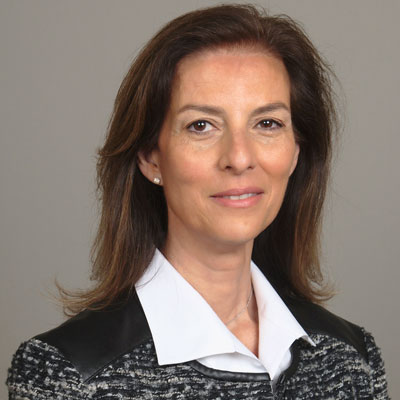 Rosanna Pellegrino,
SVP of Sales and Business Development at Digital Defense, Inc.
Biography and Background:
Rosanna Pellegrino brings more than 30 years of experience within IT Security, professional services, product strategy and technology integrations to Digital Defense in her role as SVP of Sales and Business Development. Pellegrino is responsible for all sales and channel development, strategic alliances and global market coverage. Previously, she established strategic go-to market channel partnerships with KPMG, PWC, ePlus, Dimension Data and others. Pellegrino built a global network of sales channels and managed technology integrations with KPMG, PWC, ePlus, Dimension Data, CheckPoint Software, BAE, Carbon Black, McAfee and many others. With Qualys she headed up product strategy and integrations, with partners including Dell SecureWorks and Accenture. She also led global business development for RedSeal Networks, were she established technology and go-to-market partnerships with McAfee, Symantec, Palo Alto, Cisco and others.
How have you personally helped advance your company's channel business over the past year?
Over the last year, have created an easy to do business with channel program that allows partners a path to success. What does easy mean? For a channel partner it represents the following: 1. Easy to get support - dedicated Channel Account Team, along Technical Account Managers that can work with customer requests 2. Easy to quote - the ability for quick creation of proposals outlining customer requests 3. Deal protection - not only do partners have the ability to register new deals for increased margins but also protection on renewals for their customer base
What are your goals for your company's channel business over the next year?
Goals for the channel business is to increase the joint revenue opportunities, but also insure that these partners are supported and can take advantage of not only the Frontline platform but also the strategic technology integrations to provide a holistic solution to their customer base. The ability to understand how Frontline fits into enterprise's eco systems will allow partners to a strategic advantage, as they not only will be able to position Frontline but also how it fits into the overall workflow of the customer environment thus reinforcing their expertise and value to the customer.
What honors, awards, or commendations have you won over the past year?
none
Outside of your family, please name a woman you admire and why:
They women that I admire are not known to the world, nor do they have fame or fortune. They are simply selfless individuals that give of themselves with little or no acknowledgement. These women silently accomplish so much making others around them more comfortable, productive and/or successful. For me it is taking the time to notice these contributions to the world around us and acknowledging these women each day. I would recommend that each of us take time out of our day to notice these women that are much deserving of our admiration but too often not acknowledged.
What advice would you give your 16-year-old self?
Best advice I could have given myself is to have confidence in my ability to learn new things. Once out of school you don't stop learning new things, and don't let anyone tell you differently. Just because it is something new or unknown does not mean you cannot understand or apply it to your everyday life, either work or personal. If you have passion then you will be the best you can be no matter what you try. Do not measure your success or failures against others because your dynamics and life experiences make you different.
If you could master any new job-related skill, what would it be and why?
When starting out in the industry I was a technical resource to customers and partners, as my career has evolved I miss those days. With the ever-changing landscape of new technology, it would be great to capture some things that I have missed or do not quite understand.
What's the best book you read this past year and why did you like it?
Typically read technical journals and books